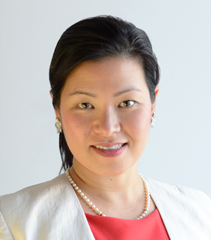 MTS Health Partners LP
Sooin Kwon
PARTNER
kwon@mtspartners.com
Executive Assistant: Marissa Feinstein
Ms. Kwon has been with MTS Health Partners since 2008 and is focused on Life Sciences. She is based in San Francisco.
Prior to joining MTS Health Partners, Ms. Kwon was a Principal in the Healthcare Equity Capital Markets Group at Bank of America, where she originated and executed public equity financing transactions. Before Bank of America, Ms. Kwon was a public life sciences investor at Merlin Biomed Asset Management and a Senior Research Analyst at UBS, covering the Specialty Pharmaceuticals space. Prior to business school, she worked at the Equinox Group, a pharmaceutical/biotech consulting firm, focused on new product forecasting for multi-national biotech and pharmaceutical companies.
Ms. Kwon has an MBA from the Graduate School of Business at Columbia University and a BA from Tufts University.