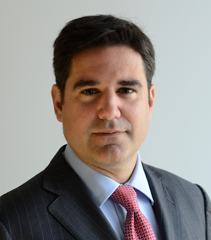 MTS Health Partners LP
Jay A. Shiland
PARTNER
shiland@mtspartners.com
Executive Assistant: Alexandra Metcalfe
Since joining MTS in 2001, Mr. Shiland has advised many of the nation's leading companies in the managed care and post-acute sectors. He has also led a number of the healthcare services sector's largest and most complex restructurings.
Mr. Shiland was previously a Vice President in the Mergers and Acquisitions Group of Merrill Lynch & Co., where he was responsible for strategic advisory assignments for public and private companies across multiple industries, including healthcare. From 1994 to 1997, he was an associate in the Corporate Practice Group of Simpson Thacher & Bartlett, a New York City-based law firm, where he spent the majority of his time representing financial sponsors on acquisitions and related financings.
Mr. Shiland currently serves on the board of The Schwartz Center for Compassionate Healthcare, the only national nonprofit organization dedicated to promoting compassionate, patient-centered care through programs, education and advocacy.
Mr. Shiland received his J.D. from Harvard Law School in 1994 and his Bachelor of Science in Economics (concentration in Finance and Accounting) from The Wharton School of the University of Pennsylvania in 1991. Originally from Birmingham, Alabama, he now lives in New York City with his wife and their two sons.