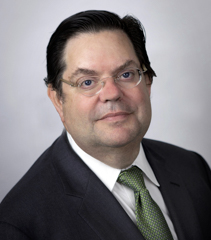 MTS Health Partners LP
David Low
PARTNER
low@mtspartners.com
EXECUTIVE ASSISTANT: Wendy Faiola
David Low joined MTS Health Partners in June 2017. Prior to that, he was a partner in Lazard's Life Sciences Group, which he joined in 2002 with a mandate to build a San Francisco Life Sciences banking team. Mr. Low has had a long career in advising on M&A and equity financing strategies for biotech, pharmaceutical and medical device companies globally. Mr. Low has advised on many transactions, including among others: the sale of select assets, access to healthcare technology, and 10% equity stake in Roivant to Dainippon Sumitomo Pharma (2019), Gilead's co-promotion with Eisai (2019), Shionogi's collaboration with Sage (2018), DSP's acquisition of Tolero (2017), Acorda's acquisition of Biotie (2016) and Civitas (2014), Amgen's acquisition of Onyx (2013), GSK's acquisition of Human Genome Sciences (2012), Onyx's acquisition of Proteolix (2009), Gilead's acquisitions of Myogen (2006), Corus (2005) and NeXstar (1999), and Johnson & Johnson's acquisition of Centocor (1999). On the general advisory side, he advised, among others, Genentech and Roche on various transactions, including Roche's restructuring of its Genentech ownership (1995 and 1999/2000) and subsequent equity and equity-linked capital raising transactions (2000 and 2001). On the financing side, Mr. Low has extensive experience with debt and equity, convertibles, R&D financings, private placements and royalty transactions for biotech companies.
Mr. Low worked at Lehman Brothers from 1987 to 1996 and JP Morgan from 1996 through July 2002.
Harvard College, B.A., Johns Hopkins University, M.A. in International Economics, Yale University, M.B.A.